No results were found for the filter!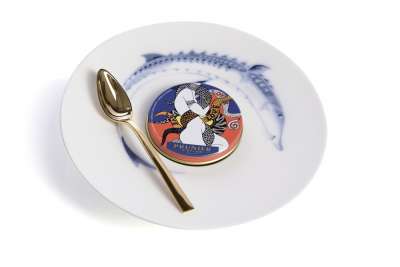 Hering Porcelain
A sturgeon motif on a caviar plate from the renowned Hering Berlin porcelain manufacturer? Of course! Because only the best is good enough for our finest Prunier caviar. This bisque porcelain, produced in accordance with the old...
"Ocean" Mediterranean Mug Set of 4
Do you sometimes long for the sea? According to his vastness, his glassy emotions, his fresh, maritime treasures and salzwässrigen fruits? Who would not - he eats one Sea fish, a shell of mussels, a spoonful of caviar or a Oyster -...