Products from Nordisk Gold & Silber Design AG
No results were found for the filter!
Vodka Refresher
When filled with crushed ice, these innovatively-designed glasses are ideal for serving ice-cold vodka.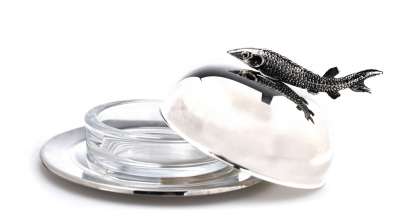 Caviar-Cloche
Stylish caviar cloche with sturgeon handle, perfect for serving 30 g and 50 g caviar tins. These silver-plated caviar cloches set the caviar tin perfectly in scene on any festive table. They are also suitable for serving caviar in...