Our Packaging Concept
We put a lot of effort into the production of our own products such as Balik Salmon and Prunier Caviar, as well as into the selection of products from our partners. To ensure that this effort was not in vain or that the quality of the products suffers on their way to you, we have installed a sophisticated shipping and packaging system for our delicacies.
All our caviars and our Balik salmon are individually packed by hand. Our most precious products deserve high-quality packaging that safely holds and protects these treasures, thus maintaining their value.
Equipped with sufficient cold packs, the sophisticated packaging system guarantees an unbroken cold chain all the way to your door.
The Germany-wide express delivery service works like this:
From 5 p.m. by GoExpress to 12 a.m. the following day.
If your order is received by 3 p.m., deliveries are usually
by 3 p.m., as a rule within
within 24 hours, depending on the availability of the products.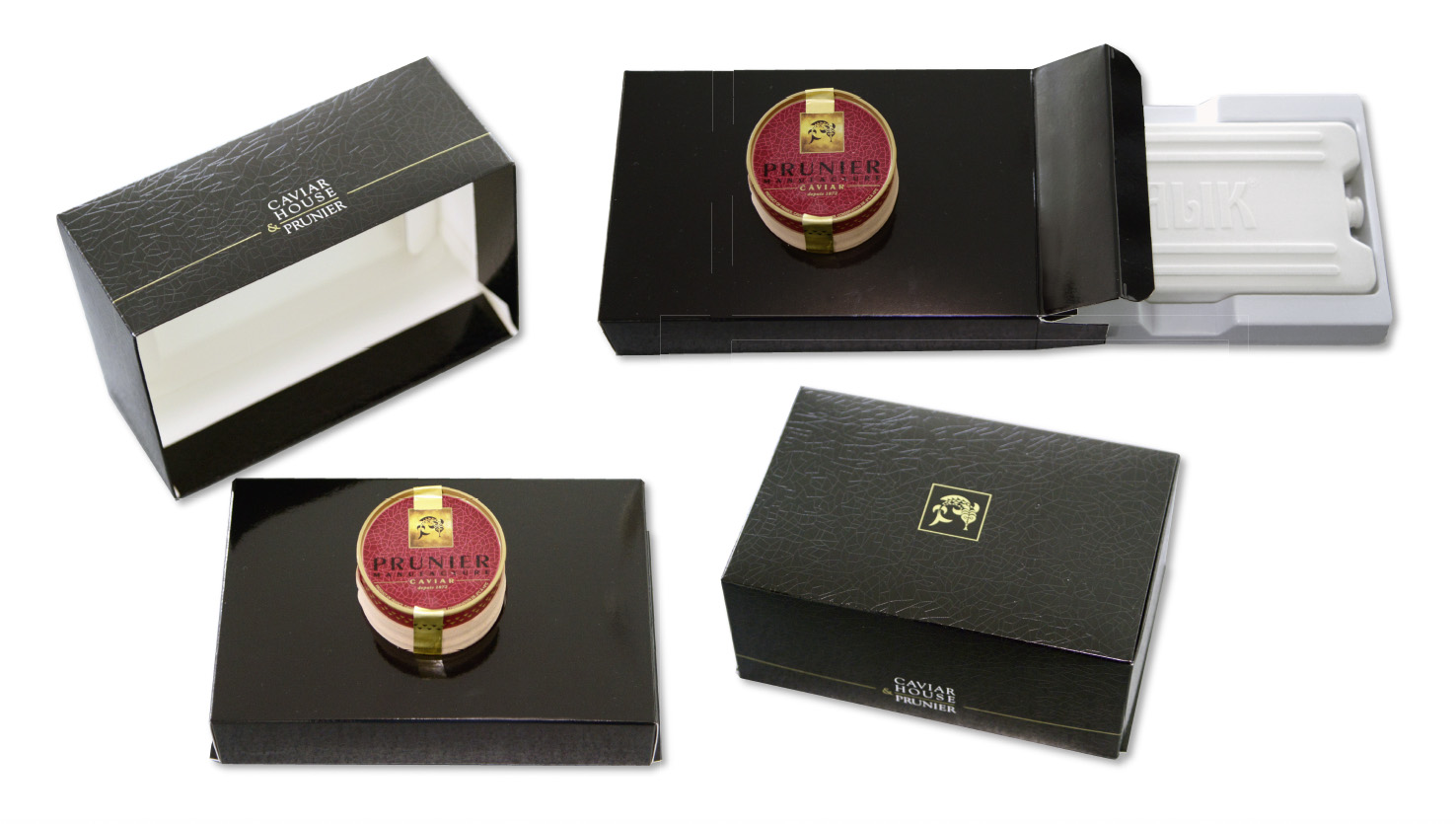 A noble product such as our Prunier Caviar also receives noble packaging. We always use special containers with sufficient cooling elements. All our products are guaranteed to leave Caviar House & Prunier in perfect condition.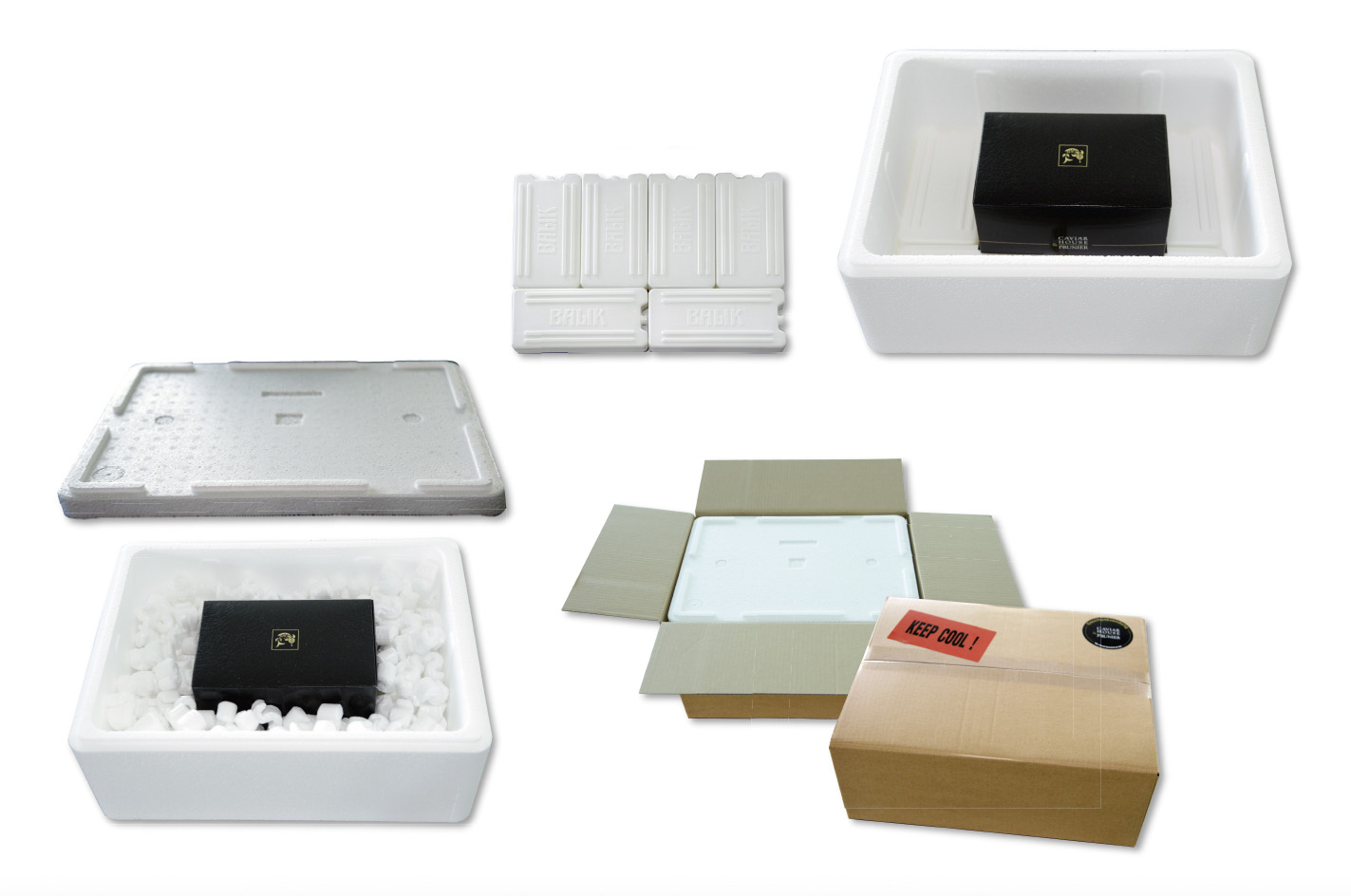 When your parcel is delivered on your desired day, it is very important to take our high-quality products out of the polystyrene transport packaging immediately. We strongly recommend that you place them in the fridge immediately, without the insulating transport packaging.