No results were found for the filter!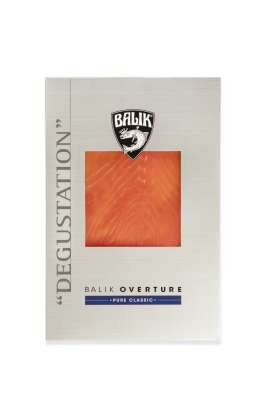 BALIK OVERTURE PURE CLASSIC 200 g
For the preparation of Balik Side Classic, specially selected salmon (Salmo Salar) are mildly smoked in our traditional smokehouse. The whole sides of the salmon are then painstakingly parried by hand and the bones and smoked skin are...
Content
0.2 Kilogramm
(€240.00 * / 1 Kilogramm)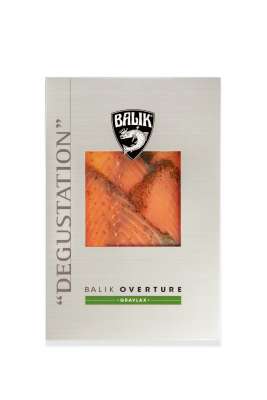 BALIK OVERTURE GRAVLAX 200 g
Gravlax literally means "buried salmon". This natural method of preserving freshly caught salmon for several weeks was discovered by the Scandinavians centuries ago. We have adapted and refined this tradition for ourselves....
Content
0.2 Kilogramm
(€240.00 * / 1 Kilogramm)