No results were found for the filter!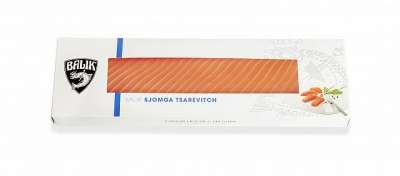 Balik Sjomga Tsarevitsch
New as the third product in Balik's Sjomga line. Sjomga Tsarevitch is a naturally smoked fillet from the belly. Average weight: 270 g (weight varies between 245 - 275 g) Shelf life: at least 12 days
Content
0.27 Kilogramm
(€229.04 * / 1 Kilogramm)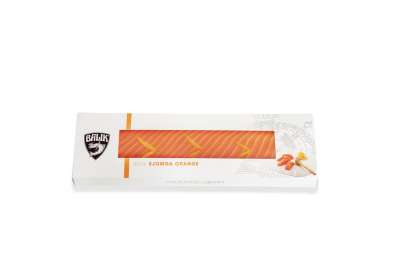 Balik Sjomga Orange
The care taken in the preparation of Sjomga Orange is testament to the perfection that Balik offers. Each of the fillets cut from the belly of the salmon is first lightly smoked, then stripped of its silvery skin and marinated with...
Content
0.27 Kilogramm
(€229.04 * / 1 Kilogramm)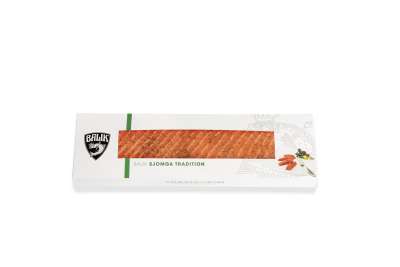 BALIK SJOMGA TRADITION
Balik Sjomga Tradition is prepared with the utmost attention and lightly smoked. The aroma of the salmon fillet is characterised by the light marination with organically grown dill. Cut into strips vertically to the grain, it is a...
Content
0.27 Kilogramm
(€229.04 * / 1 Kilogramm)